GERALD HOLTOM & THE HISTORY OF THE PEACE SIGN

January 20, 2017: Today we pay tribute to the British artist and designer Gerald Holtom, on what would have been his 103rd birthday. In 1958 Mr. Holtom invented the symbol now known as the international peace sign.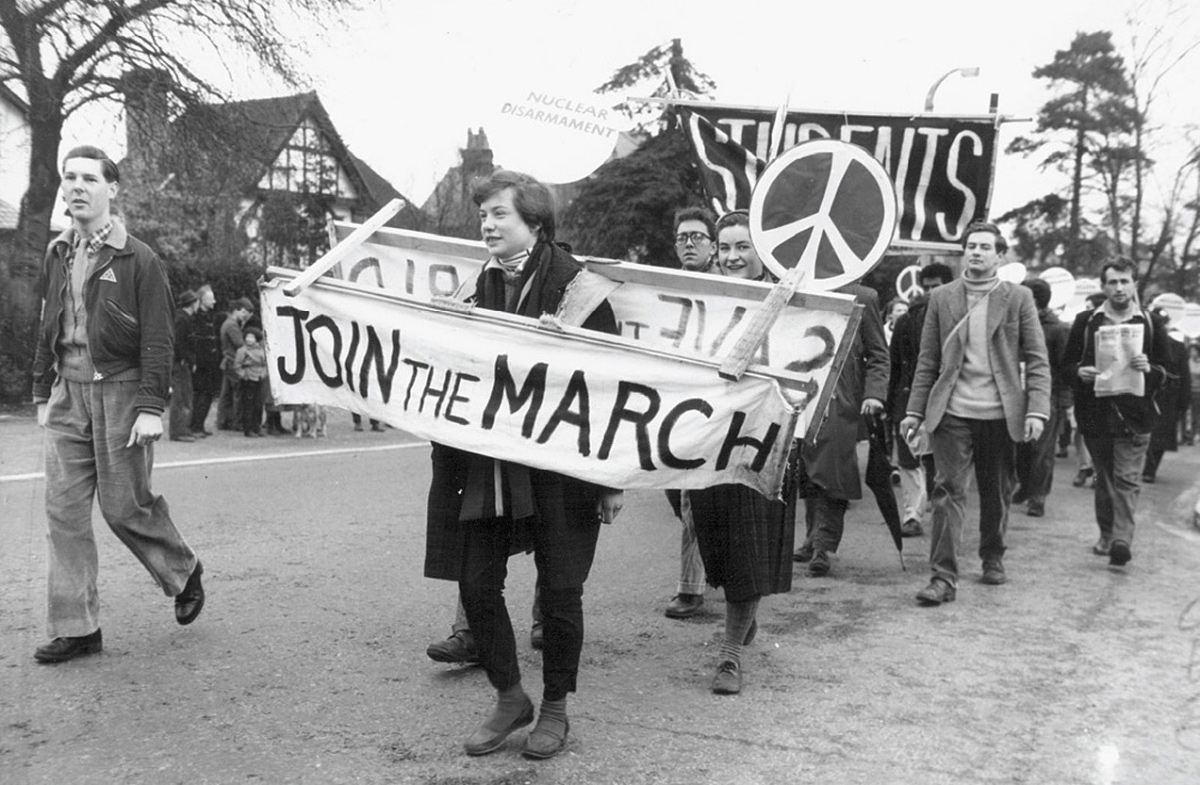 A conscientious objector during World War II, Gerald Holtom later found purpose in the cause of nuclear disarmament. In the spring of 1958 a protest was planned to demonstrate against nuclear proliferation — the first of what are now known as the Aldermaston marches.

Holtom designed a symbol to be used during the protest: a simple graphic composed of abstract representations of the flag semaphores for the letters "N" and "D" — standing for Nuclear Disarmament.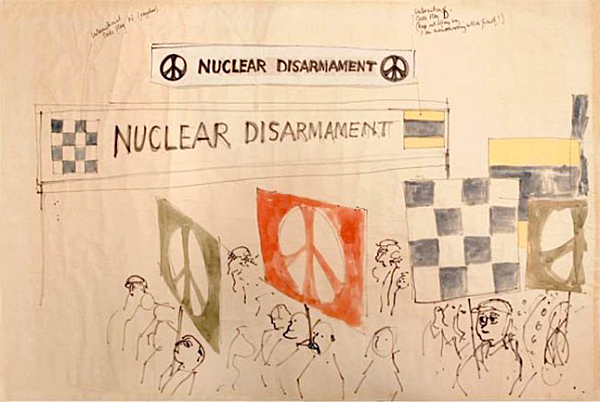 In Holtom's words, his early sketches for the symbol were also a kind of self-portrait, representative of "an individual in despair, with hands palm outstretched outwards and downwards in the manner of Goya's peasant before the firing squad."

Holtom's symbol was soon adopted as the official logo of the British Campaign for Nuclear Disarmament (CND), appearing on countless signs, banners, and posters, as well as the now-iconic pin badges.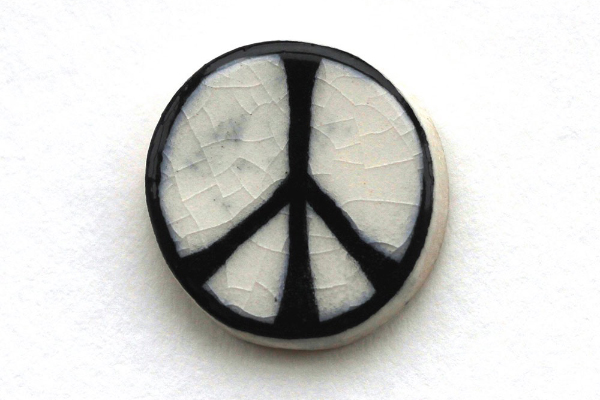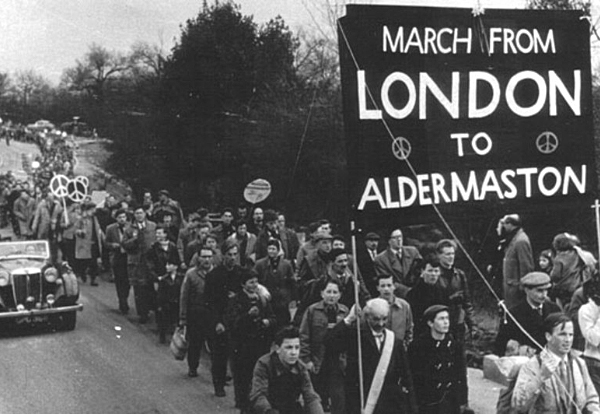 Holtom intentionally did not copyright or trademark the symbol, and in the ensuing years it was taken up by other peace initiatives and anti-war movements around the world. It stands today as a universally recognized symbol of peace and peaceful protest.

We've drawn from Holtom's original 1958 design to create the graphic for our Peace Sign T-Shirt, available in three versions this season: Japanese Indigo Bassen Print, Faded Black / Army Green, and Natural White w/ 3M Reflective Print: